Casting Slates...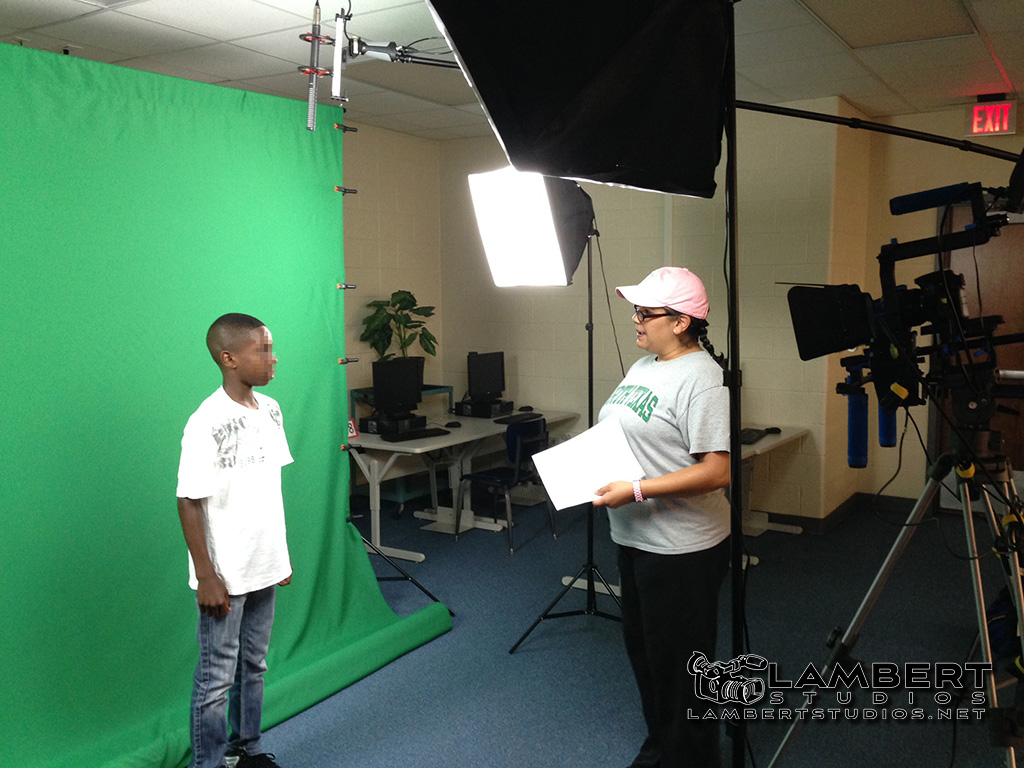 It used to be that the only way for most actors to find work or even representation was to provide an Actor Reel. But it's difficult to put an Actor Reel together if you're new to the business or don't have enough material to put in it.
That's where the Casting Slate comes in. A Casting Slate is a way for the agent or casting director to get an idea of who the actor is, his/her comfort level in front of a camera, physicality, as well as personality.
Why Use Lambert Studios?
Most other slate-makers use sub-standard equipment, poor lighting, and pay little attention to audio by utilizing improper microphone placement or the camera's built-in microphone leading to poor audio and overall production quality.
We have assembled the right blend of audio and video equipment as well as editing software to create eye-popping Casting Slates that rival other larger, more expensive operations in terms of production value.
Video Resumé...
You don't have to be an actor to shoot a Casting Slate. Video resumés are great for job-seekers. Sure, you could shoot it at home with your webcam. But then it would look like you shot it at home with your webcam. We'll give you a professional look and sound that will make your video resumé stand out.
The Basic Slate...
The Basic Slate is you against a digital backdrop of your choice. Large, animated text will display your name at the beginning and end of the slate. At only $65, this service rivals the production quality of larger slate-makers that charge over three times that amount!
Casting Slate Premiere
With our new Casting Slate Premiere service, now your slate will really pop as we place you on one of our 20 "virtual sets" and drop in headshots or Actor Reel footage onto a video panel! This production service is a bargain at only $100. Check out this example...
Session Fees...
The Basic Slate - $75
We have two styles of casting slates available.  Our basic slate focuses on you and your story.  And with a price tag of only $75, it already surpasses the production quality of other nationally established actor slate studios that charge three times that amount.
The Premiere Slate - $125
The Premiere Slate will really make you stand out as we feature headshots and production photos or even a video clip of your Actor Reel while you talk about your favorite actor: YOU!
This upgraded slate is a bargain at only $125.
The Slate Combo - $150
Or you could get the best of both worlds with our combo package. You'll get both the Basic and Premiere slate for only $150. You can send the basic slate when you want a casting director to focus on you and use the premiere slate for your personal or agency website.
The Process...
Come into the studio camera-ready and it's okay to bring two or three outfits to try. Just don't wear anything green. (The top half is more important than the bottom.) The session will last approximately half an hour to an hour. After the session, I will edit your best responses into a 1-minute video. (Please make note of our cancellation policy.)
General Notes...
For the Basic Slate, wear something blue or bright-colored. Our backdrop will be slate-gray so away from grays and blacks. For the Premier Slate, don't wear any green clothing or dangling jewelry. We'll be shooting against a green screen which will be chroma-keyed out and replaced with a digital backdrop. Anything green will turn invisible.
Talk to the camera.
Always answer interview questions in a complete sentence - the viewer will not hear the interview questions. For instance, if the interviewer asks, "What's your favorite color," answer, "My favorite color is..."
You may want to prepare a short song, monologue, or anything you want to show off about yourself.
Have a good time, relax, and above all - SMILE!
Interview Questions...
Here are some sample interview questions to help get the ball rolling:
What are you passionate about?
What do you love about acting?
Tell us a joke. (Make it clean!)
What's your favorite movie, book, restaurant, etc.?
Tell us a funny story about yourself.
Most embarassing moment?
What are you really bad at?
Do you have any special skills?
Show us your wild side!
What do you do in the "real world?" (Outside of acting.)
What would be your ultimate acting role?
Tell us about your best and/or worst acting experiences.
FAQs...
What should I prepare?
This will be a short (60-90 second) introduction of yourself, so we want to keep anecdotes rather short. See the "Interview Questions" section above for ideas.
What should I wear?
We'll be shooting against a green screen which will be chroma-keyed out to be replaced with a digital backdrop, so don't wear anything with any green unless you want to turn invisible!
What is your editing policy? Can I change the fonts or backgrounds used?
In order to provide a consistently professional yet cost-effective service, our "slate format" will remain rather static. The fonts and text animation will not change. However, we can change the background to complement your coloring. (Again, don't wear anything green!)
We can also make cuts/additions as needed. Just keep in mind that we need to keep the entire slate in the 60-90 second range.)