David H.M. Lambert
Owner / Voice Actor
The Voice of Experience...
When your house is in need of a new roof, you don't hire the guy who just started his roofing business on a whim because he was told he had a nice hammer. You look for experience and someone who can get the job done on time and on budget.
The voiceover industry is littered with voice-actor-wannabes who have been told they have a great voice and, ergo, they should work in voiceovers. Then they clear out space in their walk-in closet to use as a makeshift recording booth and record on a cheap microphone they got from Best Buy. And, because they lack the tools and the experience, they produce work that sounds as cheap as their rates. I'm not that guy.
I have worked as an actor since 1981 and voice talent since 1991. I have performed in hundreds of stage productions: comedies, dramas, musicals and I have voiced IVR, documentaries, commercials, radio plays, corporate videos, movie trailers, etc. I'm a well-seasoned performer that understands how to break down a script and produce the work my clients require.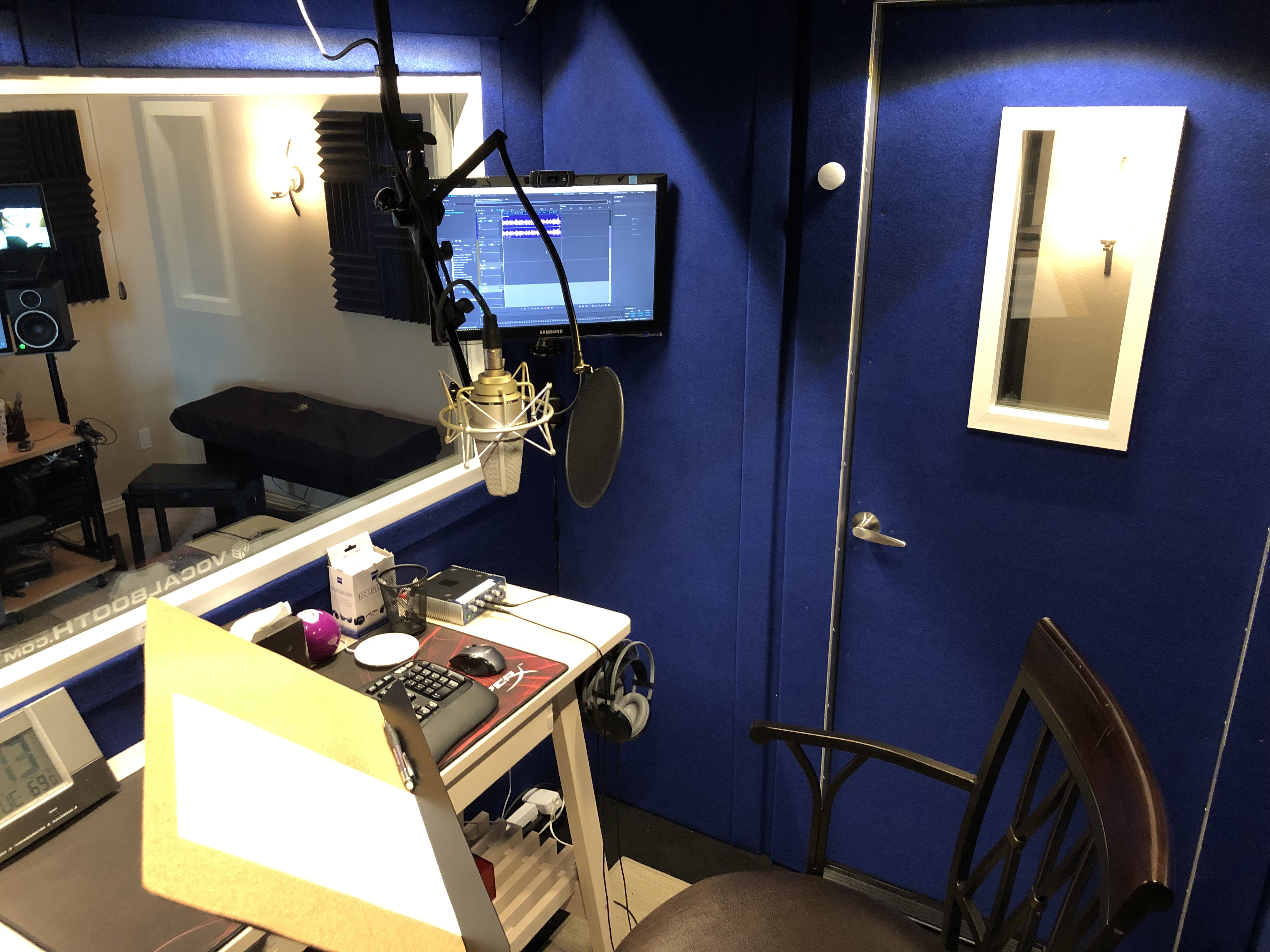 In 2004, I opened Lambert Studios and began producing voiceovers using state-of-the-art recording equipment. My clients include 20th Century Fox Television, NBC Universal, Wolf Films, Cinemark USA, among many, many others.
I have invested over $100,000 in equipment and software. When you hire me, you're hiring a professional with talent, skill, experience, and the tools to get the job done.
(But don't ask me to fix your roof.)
LRO: A Virtual Tour of the Moon
Movie Trailer: Veil of Tears
Want a demo of your own?
We know demos. We've been helping actors jump-start their voiceover careers for over a decade. If you're ready to add voiceover to your résumé, schedule a consultation and let's get you started!
NOTE:
The recordings on this page are for the private use of the individual or group profiled on this page and may not be sold, broadcast, downloaded, or redistributed without the expressed permission of the artist.