The Actor Starter Pack...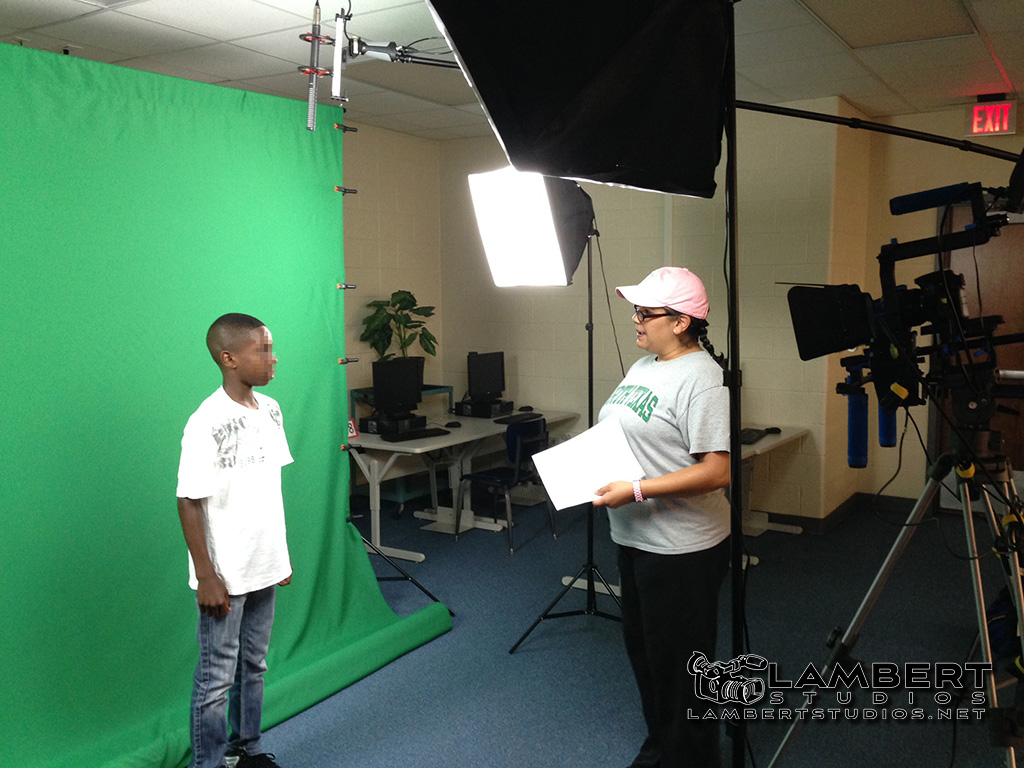 You're looking for an agent and need to submit an actor reel and voiceover demo. But you don't have material for either. Oh, and you're on a budget.
That's where the Actor Starter Pack comes in. For one low price, we can hook you up with a Casting Slate and a Voice Sample.
Voice Sample...
The Voice Sample is not a full-out voiceover demo but it is a single 60-second commercial spot that you'll record in our studio. We'll fully produce it using music beds and/or sound effects.
Casting Slate...
The Casting Slate is a short interview (1-2 minutes) introducing yourself to the agent or casting director. It gives the view an idea of your style, personality, and comfort level in front of the camera.
The Process...
Come into the studio camera-ready and it's okay to bring two or three outfits to try. (The top half is more important than the bottom.) First, we'll go into the recording studio to record your Voice Sample. Then we'll go into the videography studio to shoot your Casting Slate. You may come in with something prepared or we can ask you some interview questions.
The entire session will last approximately 2 hours for both the Casting Slate and the Voice Sample. Afterwards, I will edit your slate & voice sample and upload to your own personal profile page for your review. Once you approve the final versions, this profile page may be used to market yourself to agents or casting directors.
Casting Slate General Notes...
Talk to the camera.
Always answer in a complete sentence - the viewer will not hear the interview questions.
You may want to prepare a short song, monologue, or anything you want to show off about yourself.
Have a good time, relax and above all - SMILE!
Casting Slate Interview Questions...
What are you passionate about?
What do you love about acting?
Tell us a joke. (Make it clean!)
What's your favorite movie, book, restaurant, etc.?
Tell us a funny story about yourself.
Most embarassing moment?
What are you really bad at?
Do you have any special skills?
Show us your wild side!
What do you do in the "real world?" (Outside of acting.)
What would be your ultimate acting role?
Tell us about your best and/or worst acting experiences.
FAQs...
What should I prepare?
For the Casting Slate, this will be a short (60-120 second) introduction of yourself, so we want to keep anecdotes rather short. See the "Interview Questions" section above for ideas.
For the Voice Sample, bring in a 60-second commercial spot. Magazine ads make great commercial voiceover copy.Or check out the script library at Edge Studios. Try to find one that will bring out your sense of humor.
What should I wear?
We'll be shooting against a slate-gray backdrop so wear colors that might stand out. (Stay away from gray or black.) Blues or bright colors usually work well.
What is your editing policy? Can I change the fonts or backgrounds used?
In order to provide a consistently professional yet cost-effective service, our "slate format" will remain rather static. The fonts will not change. Most agents prefer a blue or gray background. Since we only have gray, that's what we'll be sticking with.
We can also make cuts/additions as needed. Just keep in mind that we need to keep the entire slate in the 60-120 second range.
Our Price: Only $150!*
* Credit card processing fees will be added at checkout.